Passionate and Empowering
Her Journey has the skill and expertise to help build your business.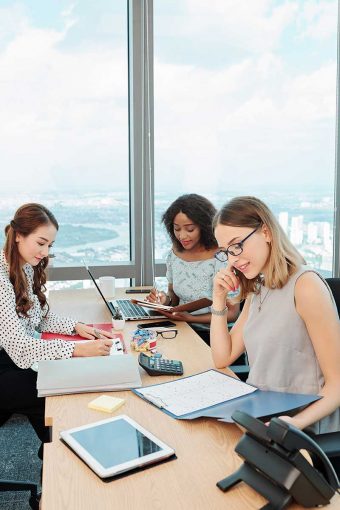 The founder & CEO of Her Journey, Deb Drovdlic, is truly passionate about empowering women to reach their business goals. She has created Her Journey to help other women entrepreneurs, like herself, follow their desire of growing their business.
Her Journey was created by the desire to build a truly integrated agency focused on delivering amazing creative solutions to women-owned businesses and female-targeted brands. Deb has merged over 20+ years of internet marketing experience with her dream to help other women.
Her Journey works exclusively with women entrepreneurs.  The passion with helping female clients accomplish fantastic things through digital branding is the foundation of the company.
The method Her Journey uses is a holistic approach to digital marketing. The client project typically starts with a new website or a website redesign project and evolves into a long-term relationship built on growth, analytics and improvement.
Her Journey specializes in digital design & marketing through website design, eCommerce, SEO, Social Media Marketing, Analytics, Hosting and Maintenance.  The one stop shop approach keeps everything running smoothly and effectively.
By designing creative branding through website design and digital marketing, Her Journey will generate an an internet presence that will drive growth for your company.  Let Her Journey help with your journey!